Vocal Arts Department | French Chanson Recital *CANCELED*
Pasadena Conservatory of Music
100 North Hill Avenue
Pasadena, California 91106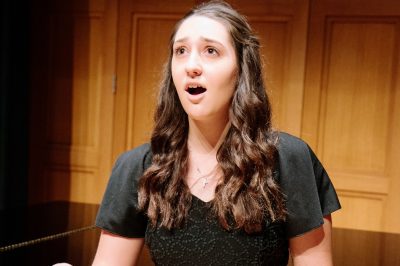 This event has been canceled as a preventive measure due to current public health concerns around COVID-19.
Program:
Si mes vers avaient des ailes by Hahn
Tiffany Hsu, soprano
Hébé by Chausson
Megan Hoffman, soprano
Beau soir and Nuit d'étoiles by Debussy
Ryan Liddy, baritone
Au bord de l'eau by Fauré
Kylie Rodriguez, soprano
Green and Après un Rêve by Fauré
Monica Karam, soprano
Plaisir d'amour by Martini
Kristin Haegelin, soprano
Plaisir d'amour by Martini
Romance by Debussy
Isabella Bajaire, soprano
L'heure exquise by Hahn
Extase by Duparc
Sarah Corcos, soprano
Les berceaux and Claire de lune by Fauré
Mia McKinney, soprano
Studios represented:
Tamara Bevard, Gustavo Hernandez Garcia, Mariné Ter-Kazaryan, and Jennifer Weiss.
Program and performers subject to change.
Pasadena Conservatory of Music
100 North Hill Avenue
Pasadena, California 91106
Get Directions