Adult Studies
Come be a part of the adult studies community at the Pasadena Conservatory of Music.
In addition to individual instruction on all instruments, PCM has a vibrant and growing slate of group classes, ensembles, and music history and appreciation offerings for adults.
Individual Instruction
Group Lessons & Ensembles
Music History & Appreciation
Click on individual departments below or call the PCM office at 626.683.3355 for more information.
New Group Class Offerings!
Ukulele Jam: The American Songbook
Instructor: Lindsay Dodoras
Mondays 10-11:30 a.m. (Jan 7-Mar 11)
Tuition: $150
Musicians will learn ukulele technique and skills through the music of the American Songbook. With classics from Broadway to our favorite jazz standards, you will learn the mechanics behind each of these timeless tunes and how to perform them live. Ukulele players will experiment with song arranging and learn the musical terminology needed to communicate with fellow musicians. From composers such as George and Ira Gershwin to Cole Porter to Rodgers and Hart, we will journey together through the decades of musical genius!
Register here!
Ukulele Jam: Songs of the Sixties
Instructor: Lindsay Dodoras
Tuesdays 6:30-8 p.m. (Jan 8-Mar 12)
Tuition: $150
Musicians will learn ukulele technique and skills through the fabulous music of the sixties. Working with music from the Beatles to the Temptations, ukulele players will be exposed to various genres of music that call for different ukulele styles and arranging techniques. Participants will become acquainted with music terminology, music theory, and performance strategies.
Register here!
Glee Club
Instructor: Lindsay Dodoras
Wednesdays 10-11:30 a.m. (Jan 9-Mar 13)
Tuition: $150
The Adult Glee Club is the perfect opportunity for you to share your voice with others! Whether you are an experienced choir member or looking to begin singing for the first time, this is your chance to explore vocal technique and music theory through quality choral repertoire. Glee Club members will learn about proper vocal health, choir etiquette, and how to read music through the study of solfeggio and ear training. The club will venture through various genres of choral repertoire including classical, contemporary, jazz and musical theater! Come one and all to experience the true happiness one gets from singing in a choir!
Adult Drum Circle
Instructor: Brad Dutz
Wednesdays 6:30 – 8 p.m. (Jan 16-Mar 20)
Tuition: $150
Experience the power of rhythm! Each week the class will learn new rhythms based on music from a wide range of cultures, including African, Brazilian, Cuban, and Middle Eastern. No musical experience required!
Register here!
Baroque to Folk: Intro to the Recorder
Instructor: Rachael Doudrick
Thursdays 10-11:30 a.m. (Jan 10-Mar 14)
Tuition: $150
Students will enjoy playing on the alto recorder, a simple instrument with a pleasing tone. With its roots in the Renaissance and Baroque eras of music, the recorder is still popular around the world as a melodic instrument for playing solo or together with friends. We'll explore early music for the recorder as a way to get our fingers moving, then use our instruments to play along to folk, jazz, and even rock music!
Register here!
Why Beethoven? | Lecture Series
Fees: $30 per lecture/$90 for the entire series (call 626.683.3355 for more information)
In a new partnership with the Santa-Barbara based Chamber Ensemble, Camerata Pacifica, we are presenting three lectures exploring the timeless influence of Beethoven. Discussions will led by leading scholars including Jan Swafford, author of the new biography and study, Beethoven, Anguish and Triumph.
Lecturers: Jan Swafford, Derek Katz, Andrea Moore, and Richard O'Neill
Revolutionary or Evolutionary?
Thursday, January 24, 2019
A product of the Enlightenment and of the French Revolution, Beethoven reached maturity as man and artist while the Napoleonic wars ravaged Europe. Invaded repeatedly by the French, Vienna was ultimately to suffer from within under repressive police rule. These regimes and epic, destabilizing conflicts created the modern world. How did they impact Beethoven's view of society, his sense of self and his music? Today his music is so iconic it has lost much of its impact, but just how radical was it in his time, and how has his music influenced the composition and reception of that which followed?
Tonality, The Late Quartets, and Beyond … or not.
Register online here.
Thursday, February 28, 2019
Composers favored certain keys for certain moods, most famously the driving and demonic C minor for Beethoven. Why is this the case, and why his rare and special use of, for instance, C# minor? How does the use of keys within movements help define their nature? When we come to Beethoven's late music, why are quartets so hallowed and, indeed, just how forward-looking are they? "By the late years, an uncanny duality develops: On the one hand, the sense that Beethoven might do anything harmonically, that he would venture to the far ends of the musical earth; on the other, always there, rock-solid, the triads, the tonic and the dominant, the familiar landmarks of classical harmony." –Jeremy Denk
The Romantic Hero
Register online here.
Thursday, April 4, 2019
Grounded in the objectively classical world of Mozart and Haydn, Beethoven flourished in the era of Goethe and Kant, emerging as the archetypal genius for Romantics, who declared the artist to be a world-shaking demigod and hero. Was this deification the first step in a stultification of the concert experience, resulting in the imperious reverence of the concert hall and the rigid canonization of the 18th and 19th-century masters? 250 years after his birth is part of Beethoven's legacy a constriction of the concert experience that makes it harder for a contemporary audience to enjoy the music of today?
PCM offers a number of opportunities to perform with other musicians, including Adult Guitar Orchestra, Piano Ensemble, Jazz Ensemble, and Chamber Music. Please call 626.683.3355 for more information.
Spring History Courses
Register for music history courses here!
Myth & Music, Part II
Instructor: Vatché Mankerian
Schedule: 5 Weeks (Mar 7 — Apr 4)
Thursdays: 10:00 a.m. – 12:00 p.m.
Tuition: $150
Mythic tales have been part of the fabric of human existence for millennia. For the past several centuries, composers stirred by these enthralling sagas have created instrumental and vocal works inspired by these myths. Explore wide ranging compositions which include oratorios, operas, ballets, symphonic and solo instrumental pieces by some of the greatest composers such as Monteverdi, Gluck, Beethoven, Schubert, Liszt, Debussy, Ravel, Wagner, Strauss, Holst, Sibelius, Moussorgsky, Stravinsky and others.
Keyboard Concerto Survey, Part II
Instructor: Dr. Sarkis Baltaian
Schedule: 10 Weeks (Mar 19 — May 28)
Tuesdays: 9:30 – 11:45 a.m.
Tuition: $300
This course surveys the keyboard concerto repertoire from Baroque through 20th Century. Representative works include concertos by J.S. Bach, Haydn, Mozart, Beethoven, Mendelssohn, Chopin, Schumann, Liszt, Grieg, Saint-Saens, Tchaikovsky, Brahms, Rachmaninoff, Ravel, Bartok, Prokoviev, Shostakovich and Gershwin.
Lectures will include analysis of the music focusing on performance practices as demonstrated by recordings of the works.
Where the Music of Clubs & Concert Halls Meet: The Synthesis of Jazz & Classical Music
Instructor: Dr. Ray Briggs
Schedule: 10 Weeks (Mar 22 — May 24)
Fridays: 1 – 3:15 a.m.
Tuition: $300
Often called "America's Classical Music," since its beginning jazz has had clear connections to European classical tradition.  These ties include the influence of Western harmonic concepts, compositional forms and specific instrumentation. Moving beyond the generic sense of this overlap, however, this class focuses on the very conscious choices of some classical and jazz musicians to merge the two artforms together.  The scope of this course will include a general survey of classical composers who have utilized elements of jazz in their works as well as jazz musicians who have drawn from classical to produce some of the most innovative pieces in the history of modern music.
Register here.
Student Voices
Julia Langer
cello student (2 years), retired
When I retired, I moved to Pasadena and my son said, "Mom, if you would learn to play the cello, we could have a string quartet!" My three granddaughters were taking violin and viola lessons at PCM, so I was already impressed with the quality of PCM's programming and instructors. In December 2012, I began cello lessons. While studying music has its own intrinsic rewards, my cello studies have opened up a whole new arena of student experiences to share with my granddaughters. I strive to be a good "music student" model for them; and they, in turn, become my teachers from time to time. I have also discovered that one is never too old to begin a completely new challenge.
Ralph Miles
with faculty member Elizabeth Babor
I think PCM is an organization that Pasadena needs. It makes a difference. I love my weekly piano lessons and want to help make sure the Conservatory can serve our community well into the future.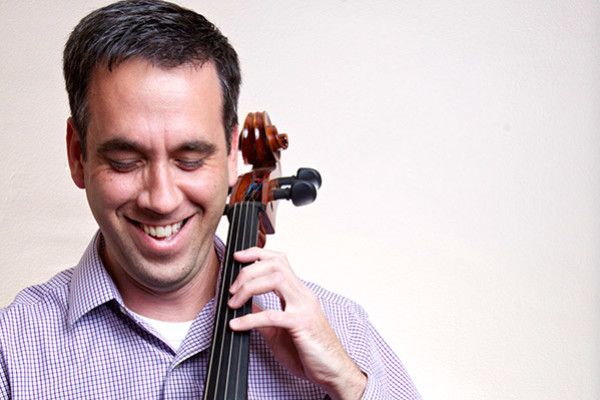 Eric Chadwick
cello student (4.5 years), Partner/Portfolio Manager at Flaherty & Crumrine Incorporated
Cello has been the next chapter of music for me, having focused mostly on vocal studies in my high school and college years. While I decided to learn cello for my own development and enjoyment, the highlight has been sharing in my son's journey in learning the cello at the same time. He has studied from a young age, but now we often practice and learn together. We have both advanced to the point where we can enjoy cello duets and trios with our instructor, in addition to our solo repertoire.