Adult Studies
Come be a part of the adult studies community at the Pasadena Conservatory of Music.
In addition to individual instruction on all instruments, PCM has a vibrant and growing slate of group classes, ensembles, and music history and appreciation offerings for adults.
Individual Instruction
Group Lessons & Ensembles
Music History & Appreciation
Click on individual departments below or call the PCM office at 626.683.3355 for more information.
New Group Class Offerings!
PCM offers a number of opportunities to perform with other musicians, including Adult Guitar Orchestra, Piano Ensemble, Jazz Ensemble, and Chamber Music. Please call 626.683.3355 for more information.
Fall History Courses
Register for music history courses here!
The Beethoven Piano Sonatas
Instructor: Dr. Sarkis Baltaian
Tuesdays 9:30-11:45 a.m. (Sept 11-Nov 13)
This course takes a close look at the 32 piano sonatas of Ludwig van Beethoven through analysis of the music and survey of their historical significance. The primary purpose of the course is to help understand the philosophical, spiritual, and sociological factors that motivated Beethoven in writing the sonatas. Lectures will include performance demonstrations and listening examples of noteworthy recordings of the sonatas.
The Final Frontier: African Americans in Classical Music, Part 1
Instructor: Dr. Ray Briggs
Fridays 1 – 3:15 p.m. (Sept 14-Nov 16)
Though its origins lie in Europe, the western classical tradition has a longstanding presence in the United States. As the first of a two-part series, this course covers the rise and trajectory of the African American classical musician from the mid-1800s to the early twentieth century. A wide swath of artistry will be surveyed, including concert artists, composers, and conductors.
The Beatles Invade America
Instructor: Dr. Vatche Mankerian
Thursdays 10 a.m.-12 p.m. (Oct 4 – Nov 1)
The arrival of the Beatles in the United States on February 7, 1964, opened the flood-gates of the so-called "British invasion." The Beatles changed the music industry, but their cultural impact was much broader impacting technology, fashion, literature, art, film, and television. Their ever-evolving repertoire during the short eight years in which they released albums, continues to be both relevant and influential today.
Student Voices
Julia Langer
cello student (2 years), retired
When I retired, I moved to Pasadena and my son said, "Mom, if you would learn to play the cello, we could have a string quartet!" My three granddaughters were taking violin and viola lessons at PCM, so I was already impressed with the quality of PCM's programming and instructors. In December 2012, I began cello lessons. While studying music has its own intrinsic rewards, my cello studies have opened up a whole new arena of student experiences to share with my granddaughters. I strive to be a good "music student" model for them; and they, in turn, become my teachers from time to time. I have also discovered that one is never too old to begin a completely new challenge.
Ralph Miles
with faculty member Elizabeth Babor
I think PCM is an organization that Pasadena needs. It makes a difference. I love my weekly piano lessons and want to help make sure the Conservatory can serve our community well into the future.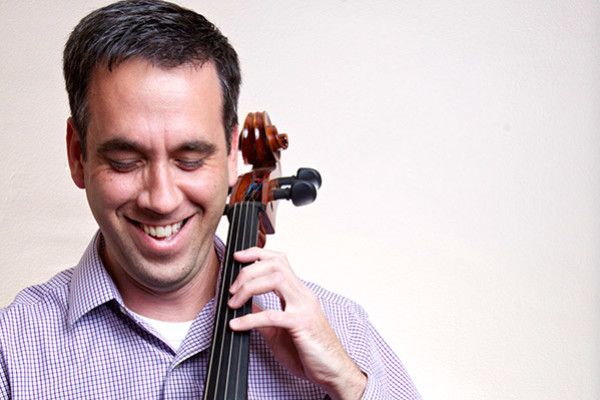 Eric Chadwick
cello student (4.5 years), Partner/Portfolio Manager at Flaherty & Crumrine Incorporated
Cello has been the next chapter of music for me, having focused mostly on vocal studies in my high school and college years. While I decided to learn cello for my own development and enjoyment, the highlight has been sharing in my son's journey in learning the cello at the same time. He has studied from a young age, but now we often practice and learn together. We have both advanced to the point where we can enjoy cello duets and trios with our instructor, in addition to our solo repertoire.