For adults, PCM offers lessons and ensembles as well as music theory, history, and composition classes.
The novice has a place in our musical community as does the emerging artist. Whether you'd like to brush up on your jazz or classical history, pick up an instrument for the first time, dust off the old guitar and join the ranks of our Adult Guitar Orchestra, or just continue your music study with one of our outstanding faculty members, we're here!
The Conservatory's extensive schedule of performances, master classes, and professional workshops offers many opportunities to become involved in our school. When you enroll in classes at PCM, you are not just signing up for a weekly lesson; you're entering into an immersive community where you'll find inspiring teachers, fellow musicians to collaborate with, performances to attend, and a place to call your musical home.
Individual Instruction and Group Classes
Adult students may enroll in individual instruction in lesson lengths of 30, 45, or 60 minutes.
PCM also offers a number of opportunities to perform with other musicians, including Adult Guitar Orchestra; Piano Ensemble; Chamber Music; and Artes Vocales of Los Angeles, an adult community choir.
Student Voices
Julia Langer
cello student (2 years), retired
When I retired, I moved to Pasadena and my son said, "Mom, if you would learn to play the cello, we could have a string quartet!" My three granddaughters were taking violin and viola lessons at PCM, so I was already impressed with the quality of PCM's programming and instructors. In December 2012, I began cello lessons. While studying music has its own intrinsic rewards, my cello studies have opened up a whole new arena of student experiences to share with my granddaughters. I strive to be a good "music student" model for them; and they, in turn, become my teachers from time to time. I have also discovered that one is never too old to begin a completely new challenge.
Ralph Miles
with faculty member Elizabeth Babor
I think PCM is an organization that Pasadena needs. It makes a difference. I love my weekly piano lessons and want to help make sure the Conservatory can serve our community well into the future.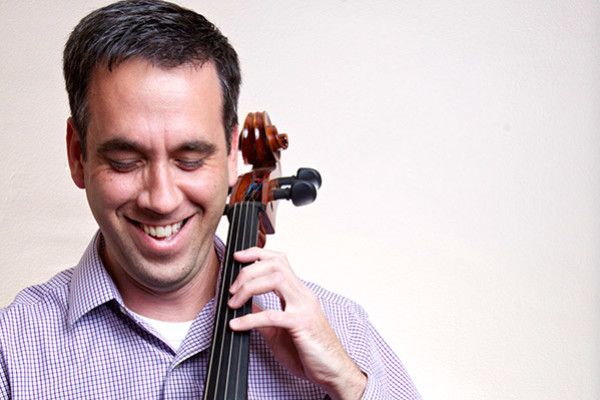 Eric Chadwick
cello student (4.5 years), Partner/Portfolio Manager at Flaherty & Crumrine Incorporated
Cello has been the next chapter of music for me, having focused mostly on vocal studies in my high school and college years. While I decided to learn cello for my own development and enjoyment, the highlight has been sharing in my son's journey in learning the cello at the same time. He has studied from a young age, but now we often practice and learn together. We have both advanced to the point where we can enjoy cello duets and trios with our instructor, in addition to our solo repertoire.